"Life in Folders," an article for Offscreen Magazine
May 14, 2013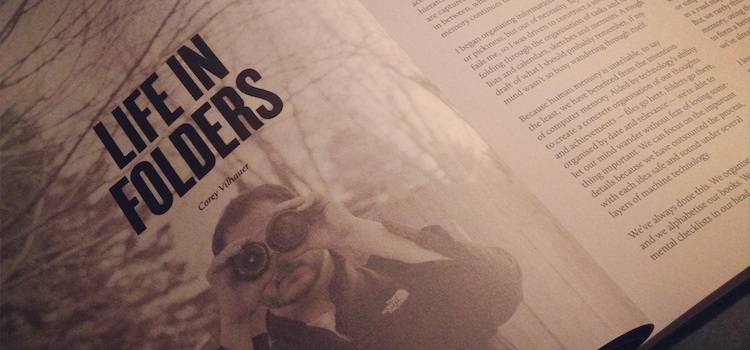 The fine people at Offscreen Magazine asked me to write about something – anything – and I landed on the weird junction of computer memory vs. human memory. It's about photography. It's about information architecture. It's about my faulty memory. It's about organization, its place in our life, and why it matters.
It's one of the things I'm most proud of, too, this short essay.
You can't read it online – not yet. When Issue 6 goes live, I'll post "Life in Folders" for you over at Black Marks on Wood Pulp. It's not a content strategy article, by any means, but it should appeal to all y'all.
In the meantime, you should just buy it already. Because Issue 5 is fantastic.