On Attending Conferences
January 16, 2013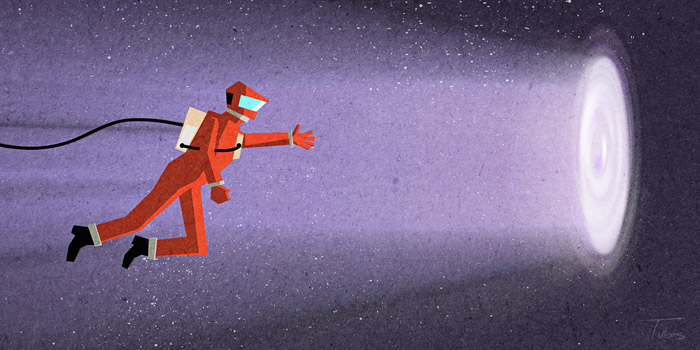 (Illustration by Sean Tubridy, courtesy of the Confab Events blog)
Confab was a big deal for me in 2011. Hundreds of people I knew only from the wild plains of the Internet descended upon Minneapolis with one common goal – gather together and celebrate this blossoming industry. I reinforced a lot of assumed friendships and started dozens more, all while basking in the glow of being among my people.
It was a blast. I was honored to have attended.
A year later, I was even more honored to be a speaker. Standing in front of a few hundred people, talking about content methodology and relaying a few of the scattered thoughts that collect in my head, I realized that even from this end – from being the person who stares out into the crowd instead of the one who stares back – friendships were being made. Knowledge was being transferred. We were sharing and learning and moving the entire industry forward because that's the kind of industry the web has become: a pool of collected thoughts.
I always knew I'd be a part of Confab for as long as I could – either as a speaker or as an attendee – and I'm excited to get a second chance to speak at this year's conference, Confab 2013.
That's why I wrote a blog post about how important the conference experience was. And how important it continues to be. "On attending conferences":
If there was one thing we learned during Confab 2011, it's that no industry moves without the development of new feet—that the biggest names can lead, showing direction and guidance, but it's up to the rest of us to implement and apply, to bring the words to our companies and our businesses, to become local leaders and push the industry toward The Future.

Conferences are made for learning. But they're also for making connections. They're for driving emotion and preparing us for a new direction. They are summits and forums for freely and honestly discussing the things we do and learning better ways to do them. They are for sharing knowledge. They are for sharing beers. They are for sharing ourselves.
Check it out over at the Confab blog. And, if you haven't signed up yet for Confab Minneapolis, I can't imagine what you're waiting for. Do it.