"Empathy: Content Strategy's Hidden Deliverable" – CS Forum 2012
October 26, 2012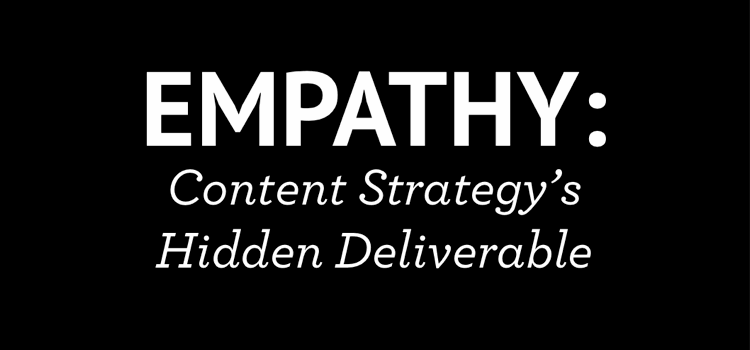 We're in the midst of CS Forum 2012 in Cape Town, and I promised I'd get these notes up for those who were in my talk. So here they are, y'all.
The Presentation
The slides for this talk – which, naturally make little sense on their own – are here for your viewing pleasure.
This talk is based on interviews with several people and research, which was compiled into an article on this here blog, "Empathy and Content Strategy: Teaching, Listening and Affecting Change".
The Notes:
The Images: